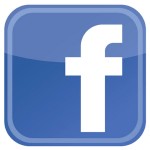 Well, I've finally done it.  After years of actively resisting this, I've finally entered the world of Facebook.
I've had to overcome a few mental hurdles in order to embrace this but I'm continuing to work on doing things that are difficult for me, knowing that every small victory builds character.  Here are some of the things I'm overcoming:
1) Fear of having my time consumed by online activities.   I make a continuous effort to constrain my time online.  Time online more easily than not becomes a huge time suck, where you look at the clock and realize you've been clicking here and there for three hours and have nothing to show for it.  I didn't want to have one more thing to have to control and I was worried about Facebook's reputation for becoming addictive or at the very least very time consuming.  I had to trust myself that I have the discipline and focus to use this tool appropriately.
2) Discomfort of anything that hints at self-promotion.  I realized I've been avoiding taking actions that would force me to step fully into my life and face my abilities. That keeps me from playing the role God put me in this world to play.  Telling God you're not up for the job doesn't impress Him; He knows you're making excuses to avoid seeing your true potential.  So this is a small step toward living larger.
3) Technophobia– my husband can't understand how I can know as much as I do about technology and still be so technology wary.  I set up a Facebook page for my blog so that you can follow me there – they've made the process pretty intuitive – but I was still worried I'd make some big mistake that would result in me posting something unwanted on someone's feed.  I won't describe how anxious I was because that would be really embarrassing.  Then I realized no one really cares that much.  

4) Avoidance of popularity contests – When I recently switched my blog to this site address, I lost fifty percent of my traffic.  I usually don't pay that much attention to numbers as that's not the main thing, and I'm trying not to put too much weight on this.  But online social media has a heavy numbers focus – how many 'friends', subscribers, likes? The winners have bigger stats, the losers have small numbers.  Ugh.  Can you say 'rat race thinking'?  It's easy to get caught up in thinking this is a reflection of you and your perceived value.  It's really not.
So I'm overcoming all of these perceptions of my limitations and desire to stay in my comfort zone, and have bravely put a Facebook like box on my sidebar- please click on it!
Avivah