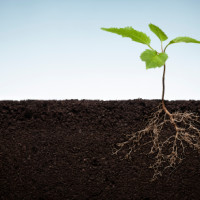 After months of research, planning and networking in order to make the move to the center of the country, we've had a change in our moving plans!
We've decided to stay put in Karmiel.
Before sharing why, let me recap.  What prompted us to consider moving was our desire for our older kids learning in Jerusalem to be able to live at home.  The second tier of the decision was that we would have more and better educational options for the middle kids, and more medical/therapeutic support for our T21 needs .  The third tier of the decision is that we'd have more support of all kinds – social, homeschooling, rabbinic advisors and Torah learning…
All of those reasons are still valid.  Nothing has changed as far as all of those potential benefits.  Some things have changed for us, though.
Firstly, if dd19 comes back in the coming year, she'll be studying at a seminary with a dorm.  Dd17 is seriously considering switching to a seminary with a dorm.  Boom – the two kids we thought needed us to be in the center the most aren't so critical anymore.  At this point we reassessed the wisdom of moving for our older kids, who could very well all be married within the next two years, and disrupting the lives of our younger kids at home, who are all happy here and don't want to move.
My husband had some reservations about living here when we first discussed moving back in October but with time those have faded away and he's happy to stay.  I had one personal concern about staying here that I resolved inside myself, though I've been sad about the thought of moving ever since we made the decision.   I couldn't see this feeling as valid because it felt irresponsible of me to put my desire to stay where I am before the needs of my kids.  It's not easy starting over and I felt depleted most of the time when thinking about it, but tried to focus on the positives – and there were lots of positives about moving.
Getting to this decision, being willing and able to think through all the changing details, was mostly due to my recent hospitalization after being burned almost six weeks ago.  All that quiet time gave me the ability to recognize my inner voice, the one that I too often subdue in order to do the responsible/logical thing.  Recognizing that voice was critical in being willing to listen to the voice that kept saying, "I'm happy here and don't want to leave and don't want to start over somewhere else."  I've been hearing that voice for months and kept overriding it with my long list of reasons to leave and the need to be in the center of the country for my kids.  Finally I could recognize this was my inner voice rather than the voice of fear (which is what I was attributing it to), and change plans accordingly.
There are a lot of parts to this decision – my desire to put down roots and stay in one place, recognizing that I need to trust God that if there's something I don't have now and will need in the future (this is specifically regarding schooling alternatives for the older grades), remembering to live in the moment and not get caught up planning too far ahead, my mother living a fifteen minute walk away from us now and the importance for us all in being able to be there physically for one another, looking at other communities underscoring how very many things we like about being here….but it honestly comes down to listening to what my heart is telling me.
I'm not sorry that we planned to move even though it took up tremendous head space, since it gave us a chance to reevaluate from a different perspective; my husband and I are in full agreement that this is the right thing for us.   When I told him I thought it was a mistake to move and all my reasons why, his response was total agreement – he said he had felt the same way but since we had agreed to make the move he didn't want to back away from it!  I do feel a bit of regret that I won't have those advantages that I was looking forward to in being in the center of the country.  But mostly I have a sense of peace and being settled, and after so long being in limbo about moving, that's a really wonderful feeling.
Avivah