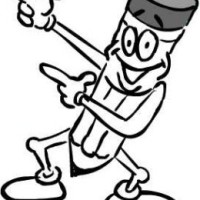 Earlier this week I talked with dd13 about what interests she would like to explore, to use the time she has in a way that she would really feel she had gained something of value to her.  She said she would like to learn an instrument and take art lessons.
In the US, she had taken a year of piano lessons and her instructor (who taught four of our kids piano) told me dd had natural talent.  I didn't bring a lift though I thought about it because I seriously considered bringing our piano.  I decided we could get an electronic keyboard but life was so busy that after we made aliyah that it fell off the 'to do' list.  In the beginning of this year I made inquiries about lessons for her but finances didn't allow for me to follow through with that.  I'm still thinking about where to go with this – someone told me several months ago they might have a keyboard we could borrow, and that would be a good beginning.
At the beginning of this year I also made a barter arrangement with a friend – she would give dd painting lessons and I would teach her daughter English.  Her daughter did come for a lesson and was very excited about learning with me but her mother's schedule was so packed that she couldn't squeeze in time for art lessons and this one English lesson was as far as that plan went.
I had looked into websites with free drawing lessons but dd found those confusing and unhelpful.
After our talk this week I did some more research and now I've found something that dd and I are both enthusiastic about!
My husband is an illustrator – he wrote and illustrated Pharaoh and the Fabulous Frog Invasion, has worked for several magazines and given art classes to teen boys.  He used one of Mark Kistler's books as a guide for one of his class series and found it a great resource.  (Naturally that book didn't make it to Israel with us, one more victim of my ruthless prealiyah purging!)  When I told dh I was considering buying a year long subscription to Mark's video lessons, he was very supportive of the idea.
Subscriptions can be purchased directly through Mark Kistler's website, but being the frugal person I am, I chose to buy at a discounted price.  Naturally.  

 I bought the year long subscription for the Draw 3D online program for just under $40 rather than $99 by purchasing through the Homeschool Buyer's Coop – membership is free and if there's something you end up wanting, you have the benefit of buying as part of a huge pool of people so you get discounted prices that you can't get on your own.  This is a lot cheaper than paying anyone to give her lessons, and now dd13 can advance according to her interest rather than the constraints of my wallet.  

Prior to buying I read a TON of positive reviews; I don't buy much in the way of curriculum or services, so before I spend money I need to feel it's going to really be worth it.  I wanted to do this for dd13, but I like that it can be done for kids who are 5 and up so I should be able to get a lot of mileage out of this in our home.  

 I'm planning to begin group lessons in the coming week with the younger three boys – I think they'll all really like it!
There are a number of benefits to drawing for the brain, making it more than just a nice way to pass time.  I've never been good at drawing – what I do best is draw random geometric shapes – and I'm going to stretch myself and do some lessons along with my kids.  As I've said before, homeschooling gives parents a chance to learn things they never had the chance to learn before!
As I was finishing up this post, dd13 came over to say good night to me, and she gave me a big hug and kiss and thanked me for getting this drawing program.  She said she likes how interesting it is, it's easy to follow, and even someone who isn't good at drawing can finish a lesson with something that looks good.  It's really nice to get such good feedback so soon!
Avivah