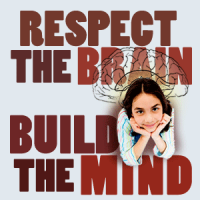 When Yirmiyahu was six months old, I took him to the Feuerstein Institute in Jerusalem for an evaluation.  At that time I put him on the waiting list for services there, and was told he would probably get in at the beginning of the school year.  Last year.
So here we are a year and eight months later, and I just got an email saying they have a space and do I want it?  It's in a group setting and begins this week.  He'll be the youngest of five children with various developmental delays, and the three hours will include speech therapy, occupational therapy and instrumental enrichment (this is a Feuerstein term, it's nothing to do with musical instruments).  The first two therapies they said differ from typical therapies because of their focus on cognition.
You might expect me to be jumping with joy but the truth is I felt a lot of ambivalence when I got the message.  First of all, it's expensive.  I was told that I should get some kind of money back from the insurance company but I don't know how much and I don't know when I would see that money.  It definitely wouldn't all be covered and I don't know what's going to be involved in getting a refund through the health care system.
In addition to that expense is the cost of traveling to Jerusalem every week.  That's  not cheap and it's also not a short and easy trip.  This is my biggest concern.  Yirmiyahu is thankfully a very healthy and active toddler.  His willingness to sit on the bus lasts about ten minutes and the forty minute bus ride to the pediatric endocrinologist last week required a lot of active involvement on my part to keep him from climbing down.  Three hours on a long distance bus that won't allow for getting up and walking around is really, really exhausting.  That trip would be followed by a local Jerusalem bus for another half hour of travel.  So it will be a minimum of seven hours of traveling, not including wait and transfer time, for a three hour appointment.  It's a full day – I would leave Karmiel at 6 am and hope to be back by 4:30 pm.
And then I thought, this is the only place in this country that believes in our kids the way that I do, that knows what they can do and supports that.   I expect Yirmiyahu to be an independent and capable adult and it would be so, so helpful to have other professionals actively supporting that, who have the knowledge and experience to guide us. That support would be worth a lot to me.  I still find a lot of encouragement and reassurance from the one evaluation at Feuerstein when he was six months, and there's a lot to learn from them! 
I decided to put aside my thinking about the limitations and difficulties involved in participating, and trust that if this is what he needs, we'll be able to make it possible.  He's  now scheduled to begin tomorrow.  I told them I can't commit to a year or even more than a month since I have to see if continued participation is feasible for us, but I'm really looking forward to a positive experience there.
Avivah