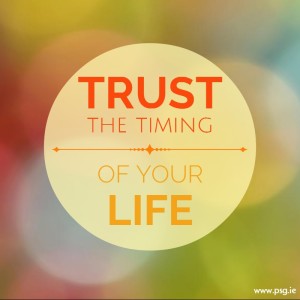 When I was burned in the spring, I told myself I was going to make nurturing myself my top priority and that a weekly massage would be part of that.  Well, I'm not so good at self-nurturing even when I'm trying and it took me seven months until I had my first massage last week!
After last week's session my naturopath strongly recommended that I come back soon for another session since she noticed that I seemed restless even after the massage.
I scheduled the second session for today as a birthday gift to myself.  Massage is such an amazing way to release tensions stored up in the body.   I initiated these appointments because I've been feeling kind of flat lately.  It's like each trauma that I went through in the last three years took a piece out of me and now parts of me that made me who I am aren't active in me anymore.  I've been feeling like I should be actively and consciously moving towards a goal that I don't have, and even if I did, I don't have the energy or desire to take action on it.
The massage was once again wonderful but what was equally helpful was the conversation that preceded it.  My naturopath listened to me describing how unsettled I've been feeling and then said, what strikes her is that I need a lot of quiet at this time in my life.  I told her my life is very quiet now, only six kids are at home, everyone is healthy and doing well, my husband is working.  She said I don't seem to realize that my quiet life would be very busy to most people!
She said, "Think of yourself as having been on a three year journey. What does a person look and feel like at the end of a journey?  They're exhausted, their body aches all over and they need to rest.  You don't recover from a three year journey in two days.  Well, you've just gone through three years of serious challenges and you have to give yourself time to regroup."
Her encouragement was to make self-care my top priority and let go of the feeling that there are other things I should be doing now other than taking care of myself and my family.  It was incredibly validating, because my feeling has been that I just can't take on anything else right now even though I think I should.  It was so validating to hear someone tell me that it's appropriate and healthy to slow down at this point.  This is what I needed – not encouragement to believe in myself, to go for my dreams, to make something happen – but permission to take life slow, for someone to tell me that I'm not being lazy or unmotivated but that this is what I should be doing right now.
She reassured me that when the time is right, I'll once again have the focus and direction to do the things I want to do, I'll know what they are and move directly towards them but now isn't the time for it.
You know, I tell others things like this regularly but somehow it's hard to tell yourself these things even when you know they're true.  It was much more powerful and helpful coming from her, trusting not only her life experience but someone outside of you can often see things about you much more clearly than you can.
Sometimes I look around and it seems so many people are accomplishing wonderful things – it looks like I'm staying in place while they're moving forward.  Today I was reminded to trust life's timing; when something is meant to happen, it will happen without having to be forced.  The perfect birthday message!
Avivah