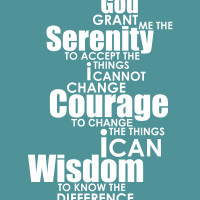 I owe so much to all of you, for the prayers and good wishes and desire to help….I've been overwhelmed and brought to tears by your concern.  I am so grateful for every one of your comments (I'm sorry I can't respond to each but I've seen them all), your emails, your tehillim…. I feel truly surrounded by love.  I'm laying low now and not really talking or writing much but want to share now out of my gratitude to you all.
(side note – To Yael Alrich for setting up a challah chain – thank you!  When forty people prepare challah dough and 'take challah' with a bracha – it is a powerful merit for the person it is being done for.  I am so touched by those of you who want to do this for me and your tefillos are very appreciated.  If someone wants to participate, here's the link – challah segulah chain sign up.)
I am doing better.  Every day is a little better.
The night I was admitted to the hospital all the hospital staff who checked me told me how lucky I was.  They were talking about my eyes being spared but I assumed it meant my face, too.  So when I saw myself in the mirror in the bathroom I was horrified – there was no part of my face left that I recognized.  Nothing.  
Then my face began swelling, so that one eye was swelled entirely shut and the other eye was able to open halfway.  I didn't think I could look worse but I did.  After two days of swelling, when I woke up one morning and could open both eyes, I felt hopeful.  Then the bandages covering my face came off, and I wished they could stay on.  I shuddered at the person in the mirror who wasn't me, but she was…I didn't want to see myself and I didn't want anyone else to see me.
This morning the woman who cleans the floor came in and looking at me said, "Very nice!"  I looked behind me, thinking she was admiring the pictures of me with my kids on the wall behind me but when I looked back she was looking straight at me.  I asked her what she was talking about, and she said – "You! You look great!"  I said, "This (pointing to my face) looks great?" (In case it's not clear, I have no part of my face that isn't burnt except my eyes.)
She hurried to clarify, thinking she had insulted me, telling me how much better I looked than a couple of days ago.  I didn't know who came in during the first days because I couldn't see much so I didn't know she had seen me unbandaged at an earlier stage.  But she's right.  I look much better.
My face isn't so swollen anymore, my eyes can open all the way.  My face is covered with different stages of the burns – in some places I have blisters, in some places my skin is peeling, most of my face is a dark reddish color.  I don't look a bit attractive (that's the understatement of the year) but it's all much better than it was.  I would very much appreciate continued prayers for a complete recovery.
As of now I'll be staying for Shabbos; the doctors just told me they'll reassess my situation on Sunday.  My daughter came home after over 13 months in the US the night after my accident.  I was so excited about this visit and couldn't wait to share with you about her homecoming.  I obviously missed it.   I spoke to her yesterday, though.  I was so much looking forward to this Shabbos…. the first Shabbos in so long that our entire family would be together – but obviously that wasn't supposed to happen.  Hopefully I'll be home next Shabbos and then we will have that time together. 
So that's the update about the physical stuff.  It's going to take time.
Emotionally, I almost strangely feel a lot of peace about this situation.  Being in the hospital without visitors or having to answer the phone is giving me time to rest and reflect.  I don't want visitors – I just want to be by myself right now, not from a depressed way but from a place of needing some solitude.  I don't want to talk about the accident or about anything, actually.  Posting here is the exception.
As I physically heal I'm taking time to listen to the voice of my soul, to access my inner wisdom and absorb some messages about what I'm supposed to learn from this situation.  It's very subtle and very powerful.  This is very very very hard to do – maybe impossible – in the busyness of daily life.  So while I wouldn't have chosen this, I'm gaining something very valuable from this experience.
Avivah