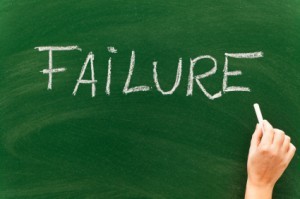 For a long time, people have been telling me that my message of compassionate and relationship-based parenting needs to be spread more widely.  I've deflected this for years because of my time constraints but knew in my heart that I have a unique voice of  authenticity and experience, and if I was given this gift then it was my responsibility to use it to help others.
But to find the time…so, so hard.  I've spent the last year slowly shifting my schedule to make time to be of more service to others.   This has allowed me to offer more slots for one on one consultations, and I finally decided to make the time commitment to a teleconference series for teens.
I solicited feedback on how to let people know about these classes – it's a waste to spend time preparing and then not have an audience! – and told myself I would follow suggestions no matter how uncomfortable it made me.  And all of the suggestions made me uncomfortable because self-promotion is something I avoid.
Last night I summoned up my courage muscle and sent in a sponsored post, written as recommended to the site that was suggested.  I closed my computer at midnight with a feeling of trepidation combined with relief, but overall glad to have to have overcome my discomfort of doing something new. I had no idea that an online firestorm was erupting against me as I slept.
The next afternoon I received the following anonymous message: "I'm glad you are trying to help parents. I hope you take my words from a positive source. Your ad is offensive and demeaning. I recommend you change your wording. You have no idea how many parents are talking about your offensive means of marketing your workshop. You may have a lot to offer, but you are delineating many people. "
It was like someone punched me in the stomach. I was sitting on my bed when I read this and I literally buried my face in my blanket.  What did I do wrong?!?
She responded – and I'm very grateful that this person let me know about all of this because I was totally unaware of what was happening –  that I was too negative in describing parent/teen relationships.  Then she shared that although the administrator of that site "took off the comments from yesterday, but the discussion is still happening. I'd prefer not to reveal where on the web, but I will tell you that in the frum circles and with social media and what's app, things get out of control without someone always posting on (that site)."
This was so, so painful to me.  I have plenty of character flaws, but being harsh and judgmental of parents who are looking for solutions isn't one of them.  Being negative isn't an issue of mine, either.  But I was writing in a new format and clearly didn't convey my message as I intended.
I unfortunately do care too much about what people think of me and this scenario was like my worst nightmare.  To know that people were talking about me and by extension my parenting approach in such a negative way was very, very painful to me.
My first reaction was to completely back away from this project.  My mind started going: "Who are you to think that G-d wanted you to do this? What made you think that you have anything of value to share?  You see no one is interested and no one likes you.  You can't even explain your parenting approach without alienating people.  Maybe this is proof you should keep your life simple and stick with local classes.  That would be easier.  Who needs this pressure?  Why should I go out of my comfort zone?   You see, this is what happens to people who become visible – others will knock them down.  I'm happy right where I am, thank you very much.  I'm deleting that ad and I'm never, never doing this again.  Ever. "
The voices of fear, of being self-serving and ego based were very loud in my mind.
Then I started thinking about messages like these:
– Failure is not fatal.  It is the courage to continue that counts.
– Never let success get to your head.  Never let failure get to your heart.
– A smooth sea never made a skillful sailor.
– You are not defined by, and your worth is not measured by, your failure – or your success.
– Success finds a way; failure finds an excuse.
– Success consists of going from failure to failure to failure without loss of enthusiasm.  Winston Churchill
Was I making excuses?  Was I letting my self-worth be defined by people I don't know talking about me in different online venues?  Could I have the courage to keep going even in the face of rejection and pain?  Could I admit I made a mistake and learn from it?
I knew what I was supposed to answer but I didn't want to do hard things.  I didn't want to be mature and use this to grow.  I didn't want to let go of my ego attachment to what people think of me.
And then I thought about what G-d wanted from me.  Sigh.  There was a reason that I decided to offer these classes, and that reason is still there. There are people who will benefit from what I can share with them, and I  need to keep moving forward – even if it's uncomfortable at times.
My teleconference classes for parents of teens will be starting Dec. 6.  If you'd like to join me on a weekly journey as we explore parenting teenagers from a place of compassion for ourselves and for our children, I'd love to have you along for the ride!
Avivah