>>I just read your post about wanting to move before Pesach, and how you tell everyone that you are moving even though you haven't finalized anything yet.
This has resonated with me a lot, because now I am expecting, but I am scared to tell people. Even though I am showing, I am not telling to people who don't see me, because I am very anxious – what if something happens?
I am generally not the type to tell people about my plans if it's not 100%, because I guess if it does not work out, it will look like a failure.<<
Let's say someone tells you they're moving, or expecting, or something else.  And then something happens and it doesn't work out as that person planned.  Do you think, "What a loser"?  Or do you understand that things can change unexpectedly?
Last year I was planning to move and told everyone, and then I was burned so we changed plans.  This year when we decided to move, I didn't want to tell anyone because I was afraid they would think, 'Yeah, right, that's what you said last year.'
Did people who heard about our decision not to move at that time wag their heads knowingly and tell one another, 'She's an indecisive, wishy-washy person who can't make a decision and stick with anything she says'?  Most people are compassionate and understanding, or at least neutral, rather than judgmental if something works out differently than planned for someone else.  We're much harder on ourselves than other people are.
>>Anyway, do you think that pregnancy is different?<<
There is no failure in pregnancy or giving birth, no matter what the outcome.  Embrace every moment of your pregnancy for the miracle and gift that it is.  Don't steal this special time from yourself with your fearful thoughts.
>>On the one hand, I am really anxious, and on the other hand, I think it is not positive thinking and not helpful to always think that something bad will happen to me. Is it a lack of bitachon (faith)? <<
Yes, being anxious is a lack of faith – and it's something we all experience regularly.  When I feel stressed, I take a deep breath and remind myself that I just have to do my part and G-d will do the rest, the outcome isn't all up to me.  Lately I've been saying the Serenity Prayer several times a day, particularly when I feel anxious about something – it's very powerful if you focus on what you're saying:
"G-d, grant me the serenity to accept the things I cannot change, the courage to change the things I can, and the wisdom to know the difference."
>>Is there a way I could overcome my worries? <<
I do believe that our thoughts are very influential in creating our reality and it's worth the effort to make them work for you rather than against you.  My suggestion to help change your negative thoughts is to ask yourself, what am I worried about?  Get a clear idea of what your concern is.  Then, flip it around and picture the exact opposite situation.  For example, someone worrying about giving birth prematurely can picture her healthy full-term newborn infant.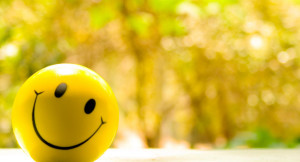 Any time you feel this worry start to slip in, replace it with a better thought.  At first this will feel impossible because your worry seems real and your positive picture is totally fake.  But if you keep it up, your positive picture will start to feel real and that's the place you want to get to, when your positive thoughts take on their own power because they feel real.
Avivah