My husband and I are celebrating 25 years of marriage!  Eleven wonderful children, several national and international moves, job changes, health scares…we've navigated lots of situations together over the years and our marriage is a source of great happiness and stability for us both!
In honor of our anniversary I want to share some of the lessons that have been helpful to me in building our relationship.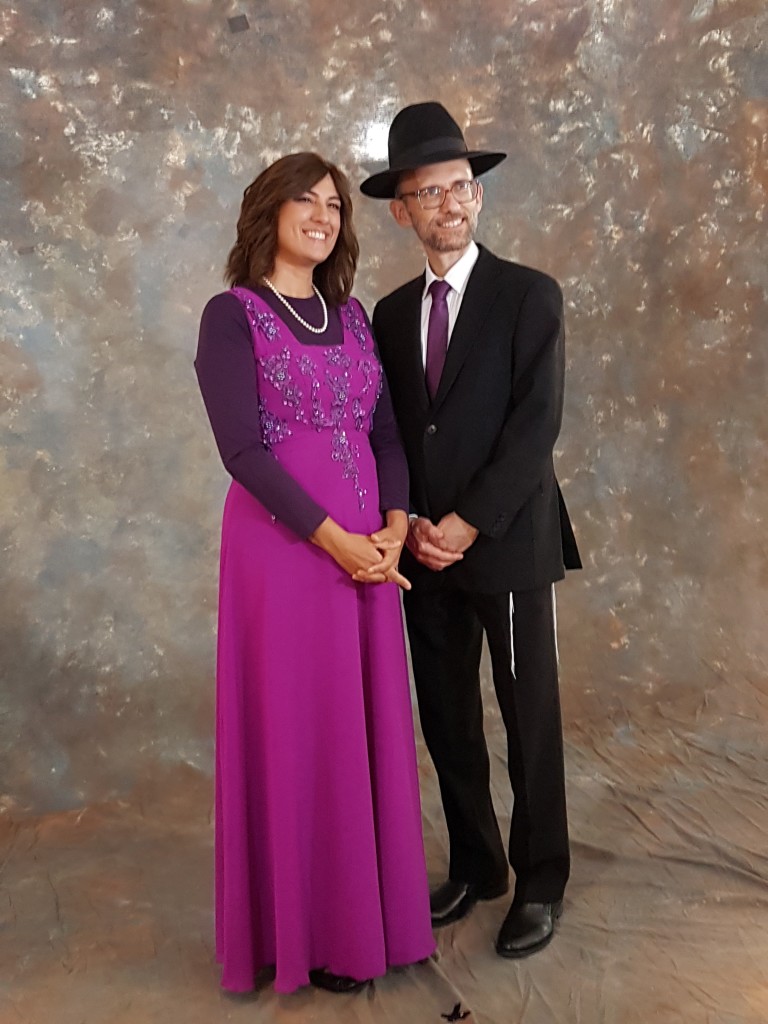 What I say is applicable to husbands or wives, but for simplicity I'm going to address this post to women. I also believe that in the typical relationship (not including abuse or addictions) women have more power than men do to significantly impact the quality of the relationship.
Here's my first  tip for a good marriage but only those of you who aren't yet married can use this one:
Choose well.  Choose a spouse who is kind, caring, emotionally stable, shares your values and with whom you emotionally connect.  Lots of problems that later come up in relationships are because people didn't choose well and that's something that's really hard to overcome.
I was young when I got married but I consciously sought out role models of strong relationships and thought about what kind of person would be a healthy match for me.  Notice I said 'healthy', not 'good'.  People get into relationships that can feel exciting or good on some level but not be healthy.  People mistakenly think that marriage is all about meeting the right one and the stars sparkling in the air around them.  That can be part of it, but there's a definite place for carefully looking for the qualities that are important to you.
Okay, on to other musings that are of applicable to everyone!
A general principle of healthy relationships is that people want to be around people who make them feel good.  When you were dating, the odds are high that you and your husband enjoyed one another and felt appreciated by the other.  And you loved being around each other.
But too often, the sheen wears off after you've been married for a while and you start focusing on what isn't and what you don't have instead of what is and what you do have. You want to change him to be more like what you want him to be. Guaranteed recipe for misery.
Be conscious of your husband's good qualities and let him know how much you appreciate them!  Just because you see some other less desirable qualities doesn't erase all those good qualities. Every one of us is a work in progress. Don't be shy about letting your husband know you think he's a great guy!  What you focus on grows.
Don't get so used to the things he brings to the relationship that you take them for granted.  My husband goes out to work every day to support his family and has done this for many years.  Does his consistently showing up and being responsible not deserve positive feedback just because he's been doing it so long??  I let him know on a regular basis how much it means to me that he works so hard to take care of us even though he'd probably rather be kicking back on a beach somewhere.
And when it comes to making those changes that you want him to make – he's lots more likely to make the effort to please you when he feels accepted and appreciated by you.
No one wants to feel taken for granted, belittled or inadequate.  I've often heard wives talk about their husbands as if he's one more child that needs to be tended to. Ladies – guys aren't completely obtuse.  When you think about him like this and speak about him to your friends like this, don't you think he gets a sense of that even if you don't directly say anything to him?
And let's face it.  How many of us can feel that kind of exasperation and not express it?  Come on, you'd have to be a saint to be thinking those kind of thoughts and be able to keep them to yourself!  Learn to shift your thinking by focusing on his good qualities.
You're not his mother.   It's not your job to fix him or oversee all the details of his life.  He's an adult, so treat him like one.
 When you husband does something to make you happy, don't point out all the ways he could have done it better.  Let him know how much you appreciate the effort.
When you first see your spouse after a long day apart, don't jump into complaining about how hard your day was.  I know, it's hard to set aside one's desire to be heard.  But take a few minutes to warmly greet your spouse.  A warm smile and welcoming, "I'm so happy to see you!" help make your home a place your spouse wants to be.
Let him make mistakes without pointing out everything he did wrong.  Seriously, would you want to live with an all seeing eye who pointed out all of your errors? I'd want to run in the other direction!  That's one reason for the escape of men to their man caves.
Ask for what you want.  Don't hint around and don't expect him to read your mind and then get resentful that he didn't do what you wanted him to do!  And don't tell yourself if he really loved you he'd know what you want without you telling him – that's not true and it's just not fair.
Make time to spend just enjoying each other. Not at home, distracted by the chores that need to be done or the kids that need to be put to sleep.  It's worth the effort to get out on a regular basis.  My husband and I go out every week and when we took a break from this for a couple of months due to scheduling changes, I  felt something was missing.
Have friendships outside of your marriage; don't expect your spouse to be the one and only person you can talk to about everything.  That can become a burden.  My husband is my best friend, but that doesn't mean I expect him to be interested in every single thing that interests me!
Similarly, don't expect your spouse to be your therapist and to listen to all your sadness and pain – that gets old pretty fast.
And here's a really big one, so big that I could have really put this first.
Make self-care a priority.  It's not your husband's job to make sure you get enough sleep, time with friends, exercise, meditation, yoga, bubble baths, upbeat music, etc, etc.  It's your job to make yourself happy.  You can ask for his logistical support and chances are high he'll be happy to help you make it happen if you've been warm, affirming and positive toward him.  Most husbands really want to make their wives happy.  But it's not his job.
If you could live with someone who was cheerful and fulfilled by her life, or someone who was a resentful martyr who put herself last, who would you rather spend time with?  Who would you want to come home to?  I've said this before about raising children but it's just as true with marriage – you do everyone around you a favor by making yourself a priority.
I could go on and on with lots of little tips but it really comes down to this: treat your husband as you would want to treated- with kindness, respect and appreciation.  Give him the benefit of the doubt when something goes wrong.  Learn to let go of having to have things your way, and realize that 'our' way can be even better. Stop shaming, blaming, and complaining.
You know how I learned all this?  By making lots of mistakes!  At times I've been petty, judgmental, not respectful, impatient, unappreciative and resentful.  But I chose a good man and I was smart enough to remind myself of that even when I was feeling disgruntled. I knew that strong marriages didn't happen by themselves; I messed up plenty but I'd try to do it better or differently the next time.
Personally, learning to let go and accept and appreciate what is has been one of the biggest lessons for me.   Some people are naturally easy going and accepting; I'm not one of them.  I came into marriage with a strong propensity to move fast, think fast, and be detail oriented, which strongly correlates with being impatient, reactive and critical.  I've worked very, very hard to learn to slow down, to make room for the interpretations that others bring to situations, and to focus on the positive.   And that's made a huge difference in my marriage.
My husband has been an incredible source of acceptance and support for me through all these years, and I'm very, very grateful to be married to this amazing man.  Every year has just gotten better and I'm looking forward to the next 25 years!
Avivah