Dd22 celebrated her 23rd birthday on the first night of Chanuka in a very special way – by getting engaged!
We are delighted to announce the engagement of Tehila to Meir Samberg of Memphis, TN!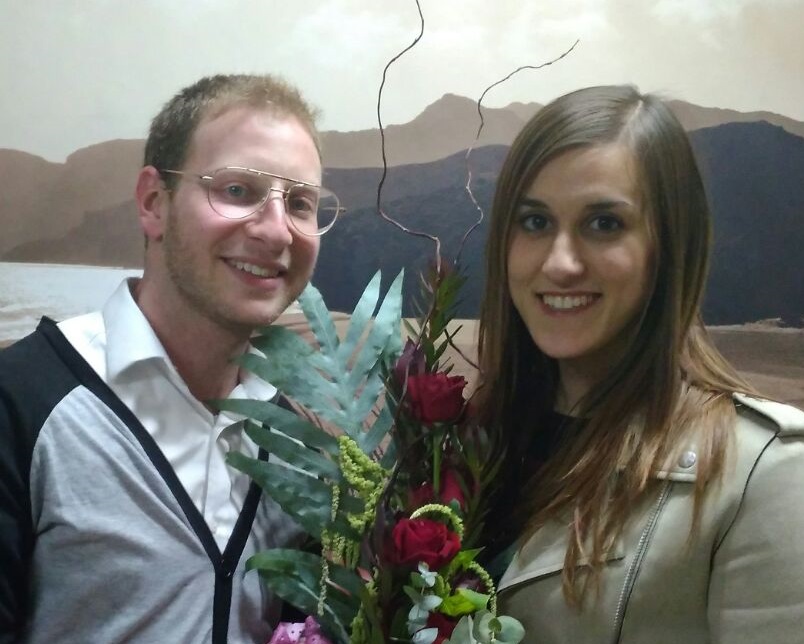 The l'chaim was at our house last night (the first night of Chanuka).
For Michal's lechaim exactly two weeks ago, I shared a picture of the expanded Werner ladies group.  Below is the expanded Werner guy group.

I can't tell you what a beautiful feeling it is to watch one's children find their soulmate! Each and every one has chosen such a special person who is uniquely suited to him/her. Really, it's remarkable. And so exciting!
The engagement party will be this Monday evening from 8 – 10 pm in RBS at the Bais Mordechai shul. If you're reading this and are local, please consider this an invitation!
Avivah