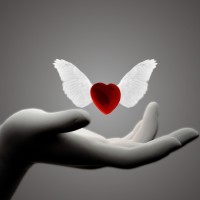 Several weeks ago, I got a call that a family member I've been out of touch with for many years had been hospitalized.
Despite him playing a significant role in my life when I was younger, I didn't initially feel a strong emotional response to this news because I made the choice not to maintain a connection with him.
Over the years, I've thought about this situation and several times tried to identify what I did wrong in this situation.  But despite my efforts I just couldn't see it; it seemed clear that I was the one who was wronged.
Last week with the encouragement of a friend who pushed me to do this, I finally identified my part – that while I had let go of resentment long ago, I continued to feel judgmental of him.
A day and a half ago, I talked to my sister about this situation and told her I had identified my part in the issue and wanted to make amends before it was too late.  An in-person visit wasn't possible since we're not in the same country, so my sister offered to read aloud a letter if I wanted to write one.  He was unconscious and seemingly unresponsive but we both felt it was likely he could hear.   I told her I preferred to speak to him by phone if the nurse would agree to hold the phone to his ear, but would e-mail a letter if I couldn't speak to him.
As you know, my laptop is broken and my online access is very limited, so after getting off the phone with her, it wasn't until 24 hours later that I was able to check for the email she sent with contact information for the hospital.  By then, there  was already another message in my inbox, that he was deteriorating very fast and to send the letter right away.  I immediately called the hospital to speak to him, but the connection was very bad and the receptionist couldn't understand a word I said.
I tried to call my sister but she couldn't understand me, either.  I immediately got online, and began to quickly write the letter, hoping against hope that it wasn't going to be too late.  When I tried to send it, it kept stalling instead of going through.  But finally I got an email confirming it was sent, and my sister sent a message that she was going to go back to the hospital with my letter.
This morning my mom stopped by and while she was here, received a Facebook message on her phone that our relative had passed away.  The time of his death was posted and it was apparent that he died before my sister got there to read my letter.  I was glad I had written the letter and released all remaining negativity, but was extremely disappointed that he wasn't able to hear it while he was alive.
It was the early hours of the morning in the US when I called my sister to let her know I heard the news, and I realized she wasn't able to read the letter.  She corrected me, saying the relative who posted the time of death was in a later time zone than she was, and she did make it to the hospital before he died. And what she told me was incredible.
The entire day she had repeatedly told our relative, "Avivah said she has something she wants to say, she's going to write you a letter."  And she kept checking her phone, wondering where my letter was and what was taking me so long (this was all taking place during the hours I had no online access), until finally it showed up.  By the time she got my email, she was back at her house but despite the expected snow storm and the hour long return trip, she felt an urgency to get to the hospital.
When she arrived, he was still alive but the hospital chaplain already there and a rabbi said the final prayers.
As soon as he finished, she began reading my letter as fast as she could.  I wrote about my appreciation for the positive memories, I apologized for being judgmental, and then I said that I forgave him.
And as soon as she finished reading those words – "I forgive you" – he took his final breath and died.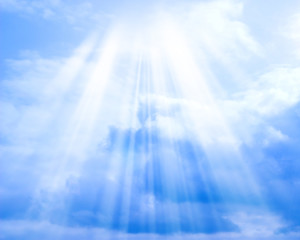 Afterward, the nurse said it seemed he was holding out for something, and my sister believes he was waiting for my letter.
I am so, so, so full of emotion and gratitude for the opportunity to have closure from a place of forgiveness and love.
This has been an incredibly moving and powerful experience for me to be part of, it's something that a week ago I could never have imagined being possible, and it has left me with a sense of emotional peace that I couldn't have anticipated.
Avivah