I am so happy to share with you that our daughter Michal (referred to here as dd21) is now engaged to Amitai Zaroom from Brooklyn, NY!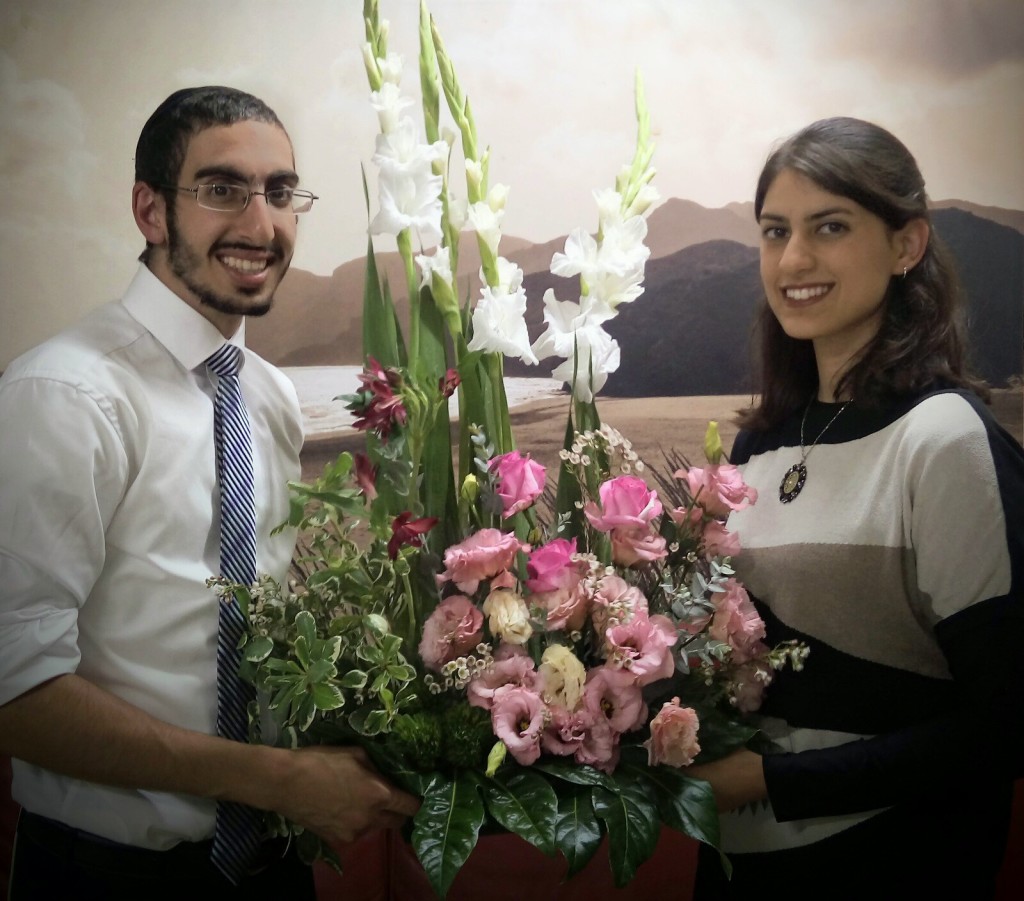 Amitai's parents flew in today from the US.  They met Michal and right afterward both sets of parents met.  Really lovely people – no surprise, since their son is such a wonderful guy!  The l'chaim took place soon afterward at our home!
We are so filled with gratitude to experience this continued expansion of our family!
The engagement party will take place in RBS-A this Saturday night at the Bais Mordechai shul on Nachal Luz from 8 – 10 pm.  If you're local, please consider yourself invited! I'd love to see you there!
Avivah